In everything we do we want to enrich peoples lives.
We do that by helping people build relationships, support local businesses and make memories worth repeating.
We happen to be a craft beverage marketing company.
Join us as we give people the opportunity to experience your location.
If you are interested in joining us and would like more information, please fill out the form below. There is NO COST to be featured in the Hop Passport.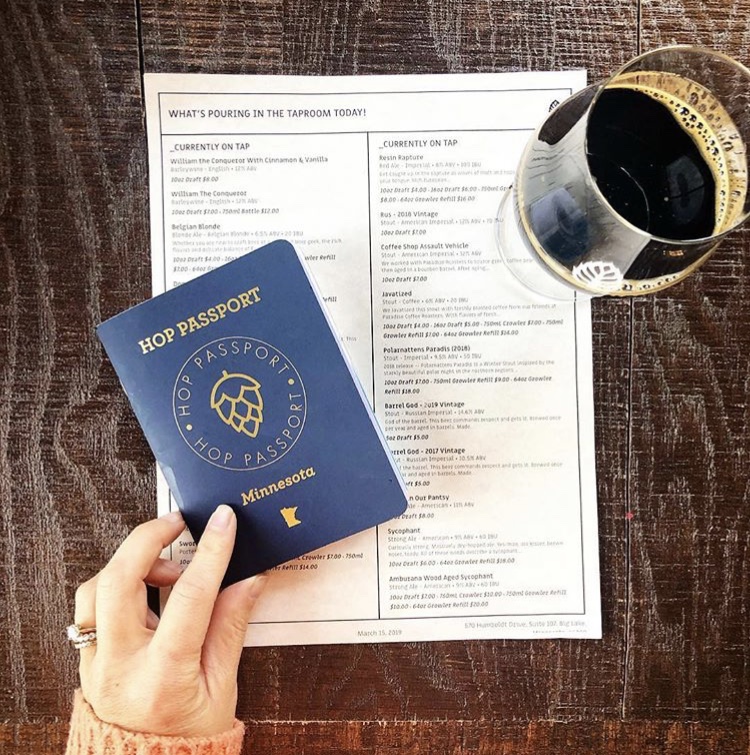 Looking to Reach New Customers & Have Them Come Back?
Hop Passport drives new customers through your doors by offering a one-time drink special.
There are NO Fees, NO Subscriptions, and Your listing goes live in minutes.
For 6 years, Hop Passport has distributed physical and digital brewery passports to over 105,000+ craft beer lovers. Our 1,200+ breweries, cideries, meaderies, and distilleries enjoy the increased foot traffic from tens of thousands of passport holders every year.
Building your core community is how breweries make a living. The ability to attract out of town craft beer lovers is how you enhance profits. Hop Passport helps you do both.
Hop Passport promotes your location through:
Digital and physical passport
Event Calendar
Social Media
Google Ranked Blogs
Don't just take our word for it. Here's what some of our partners and users have to say:
"Hop Passport gets people that we haven't been able to reach through our marketing efforts into our tasting room, allowing us to interact with them and turn them into customers. So, for us, Hop Passport is a success!" – Ryan (Owner of Bruz Beer)
"Our listing in the Hop Passport has brought in over $4,00 in sales this year." – Midland Brewing
"We love visiting new breweries; the Hop Passport makes it easy to discover great new places and even gives us a heads-up on food availability, outdoor seating, etc. Love the Passport!" – Alan (Hop Passport user)
Frequently Asked Questions
Does it cost anything to be involved?

There is NO FEE to be featured in the Hop Passport. All we ask is that you honor the drink special for people who have a passport.

Do we have to sell passports?

You do NOT have to sell passports. It is completely optional. If you do want to sell passports, we sell them to you at wholesale so that you profit $15 per passport.

How does the digital stamp work?

Are there other locations in my state participating?

Why of course. Go to the top of the page where it says, 2023 Partners, then click on your state. Those pages show all the participating locations.

Will you ship us a stamp if we join after printing?

We will ship you a stamp when you are printed in the physical passports. If you are joining after printing, your location will only be in the app and people can get a digital stamp at your location.
Fill out form below to have Hop Passport reach out to you